Do you wish to celebrate a major company milestone, the start of a new partnership, to send a special thankyou to your most loyal customers, or to onboard your newest recruits?
Gifting through our premium cases is the best way to show gratitude and inspire your team! Show some love with some corporate gifting!
Personalized gift boxes
We have several gift boxes available with a large selection of different products, which come in wooden or "premium" boxes with soft touch velvet effect and spot varnish. If you don't want to read the whole article, start the configurator up, and let us guide you by clicking below.
Create your own

How do we make our customers lives better ?
At SANKS, our experienced team knows how to please your business partners and we will save you time! We can offer you champagne for your events, but we can do more: our experienced team will help and lead you to create a perfect personalized packaging for a gift that resembles you and your company, and to select the most suitable unique items to make an impact on your recipients when they open your parcel.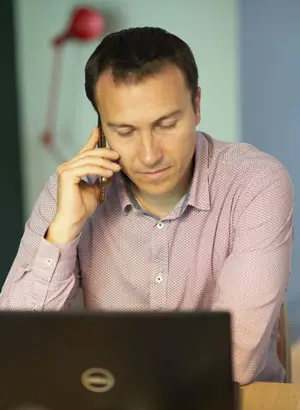 The high quality present we will create should reflect your company's identity and its guiding principles. Every element, from the packaging, goods selection, to the print finishes, should appropriately represent your brand and show your personality to potential new customers and long-term employees. You need to make the difference in order to win your partner's loyalty.
Learn more about the multiple possibilities at Sanks and save some time by entrusting us with your gift box for clients or partners.
Customized wooden gift cases
We offer elegant sustainable bespoke wooden cases (made of poplar wood) to display the products and give an authentic and natural touch. The essence of the wood and the shape of the gift boxes have been chosen to ensure high quality and aesthetics.
Single wooden cases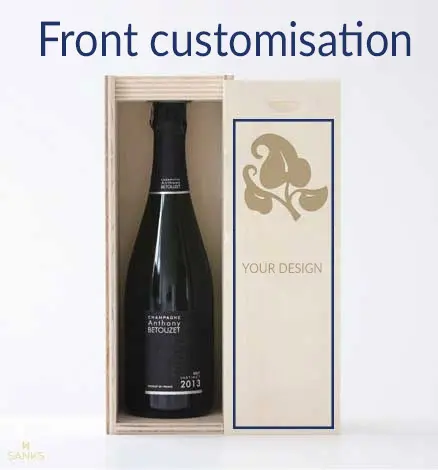 Branding of the cases through the personalized marking, etched with a laser or by silk-screen printer to create your unique design.
You can choose to personalize the sides or the inside of the case on request with your brand for instance in order to reinforce the visibility of your company's image if needed.
We also offer you the possibility to add a small custom envelope and a card with your own design and a personalized note which can be included in the box that will be sent to your customer.
The gift cases are available in different formats, ranging from the smaller standard 75 cl bottle to larger formats such as the 1.5 l magnum and the 3 l jeroboam. If you wish to keep this sustainable option and need something different in terms of size, we also have the possibility to make custom sizes.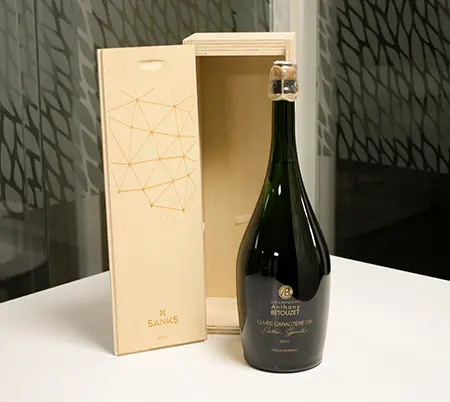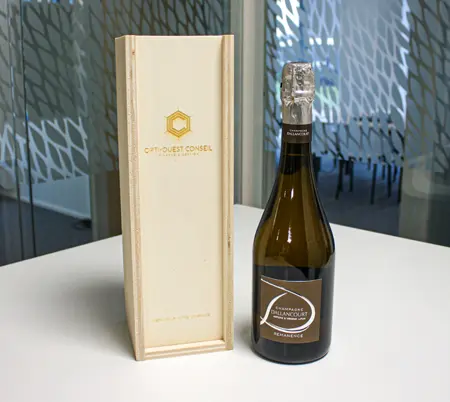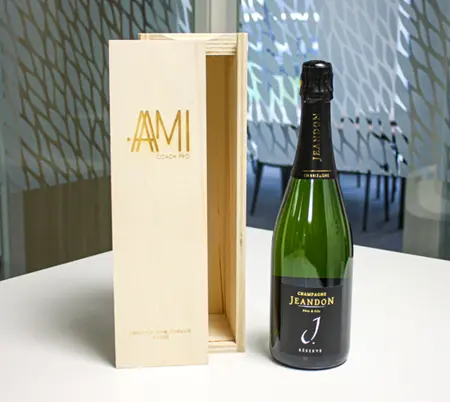 Duo and Trio wooden boxes, or mixed wooden boxes with cardboard wedge
Like for the single gift cases, we offer different branding possibilities: you can customize the lid, sides, and the inside if needed.
Depending on the size of the box, we offer custom sustainable cardboard cushioning or, in the case of several bottles the possibility to secure them with bespoke wedges in the same wood as the box in order to make sure the bottles do not move during transport.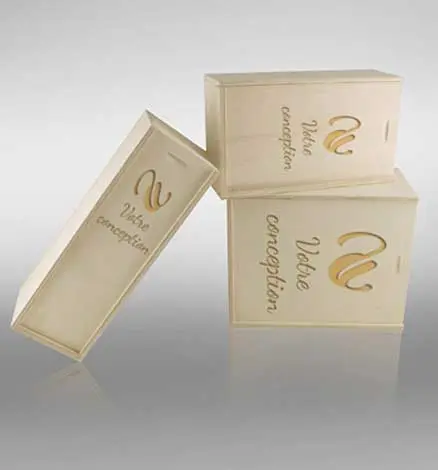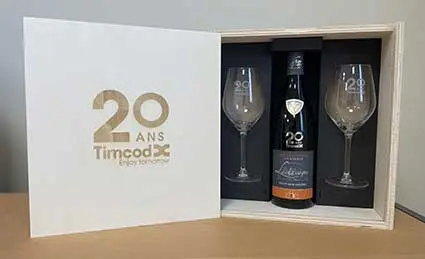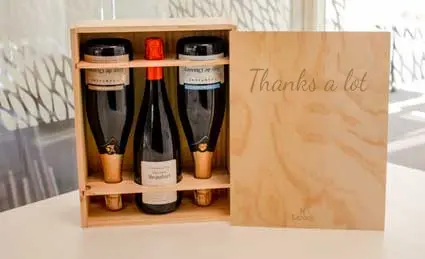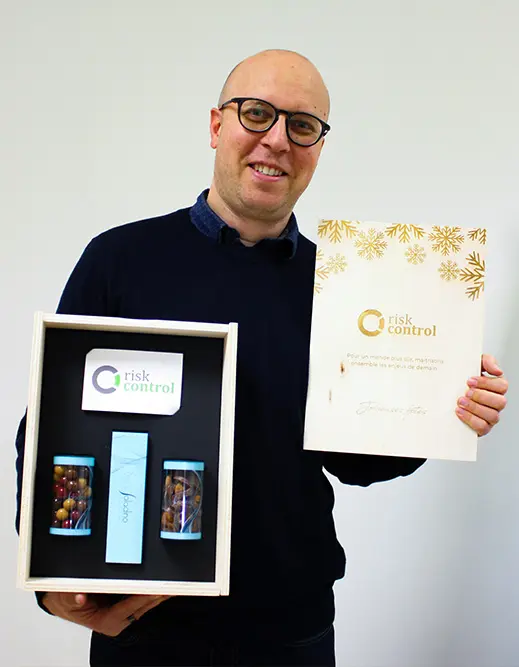 SANKS "pre-packaged" corporate gift boxes
Our SANKS champagne packages include the following:
Champagne or chocolates selected by SANKS for their gustatory qualities.
A premium case with elegant finishing touches
A leaflet : explanations of the champagne and tasting advice inside (when possible)
Option: A personalized note that you write to accompany the gift.
Tracked and insured delivery of your package to your client or employee.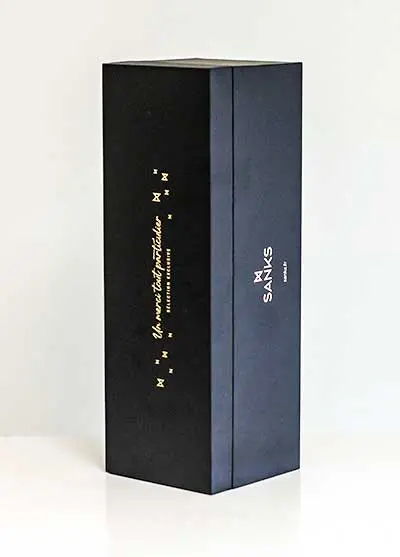 Enclosed
Your selected "cuvée"
A premium elegant gift box
Your personalized note
Explanations of the champagne
Direct delivery to client or employee

Enclosed
Magnum (150cl) Cuvée Brut Prestige, Dallancourt
A premium elegant gift box
Your personalized note
Explanations of the champagne
Direct delivery to client or employee

Enclosed
Your selected "cuvée"
Wodden case with custom laser marking
Your personalized note for your client or employee

Enclosed
Your selected "cuvée" (bottle or Magnum)
A premium elegant flexible cardboard case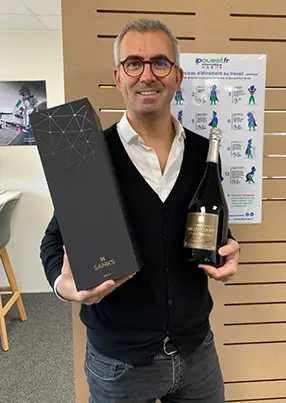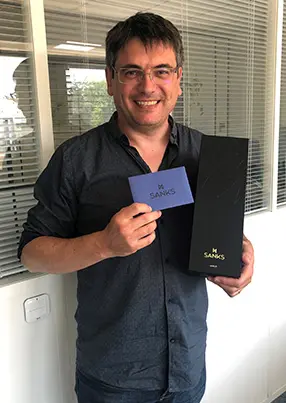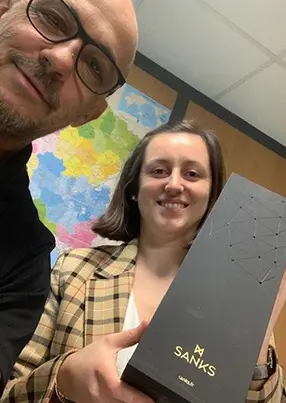 Chocolates
Our chocolates come in packs that combine the following:
The chocolate composition (a set of chocolates you will choose)
The cardboard box with wrapping tissue to secure the products.
The leaflet: printed inside to present the products.
An envelope, containing your personalized note for your gift addressee.
We deliver to the final destination
Enclosed
A Gianduja hazelnuts pack (140g)
A dark chocolate Ghana 68% tablet (85g)
Your personalized note
Direct delivery to final destination
Enclosed
A box with 16 chocolates (128g)
A dark chocolate tablet Ghana 68% (85g)
Your personalized note
Direct delivery to recipient
Enclosed
A box with 30 chocolates (240g)
A dark chocolate tablet Ghana 68%(85g)
A white chocolate vanilla 35% tablet (85g)
Your personalized note
Direct delivery to recipient
Selection and choice of unique products for your corporate gift boxes
At SANKS we are happy to offer different products in our gift sets, even if our core business remains the selection of champagnes. However, offering a coffer with an excellent champagne and a choice of side can be fully realized.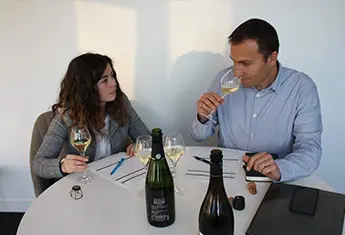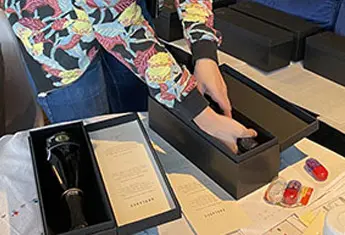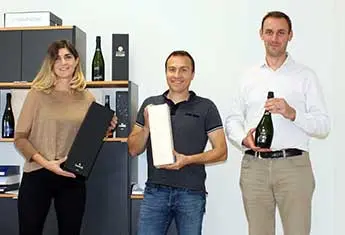 The selected champagnes
We are able to offer you a wide choice of exquisite champagnes from different terroirs: brut champagnes, blanc de blancs, blanc de noirs, rosés, vintages... We work in close collaboration with French artisans, we know them personally and we promote their unique know-how through our gift boxes for your events, holiday gifts, or any occasion. You will have impact on your partners and customers through your branded gift and we love to help you make the difference.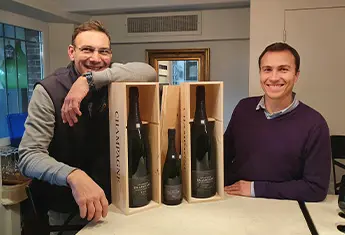 Champagnes bruts
Champagnes millésimés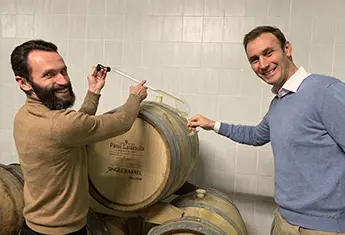 Champagnes Blanc de blancs
Champagnes Grands crus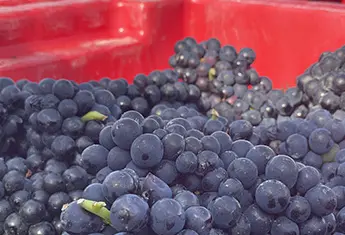 Champagnes Blancs de noirs
Champagnes Rosés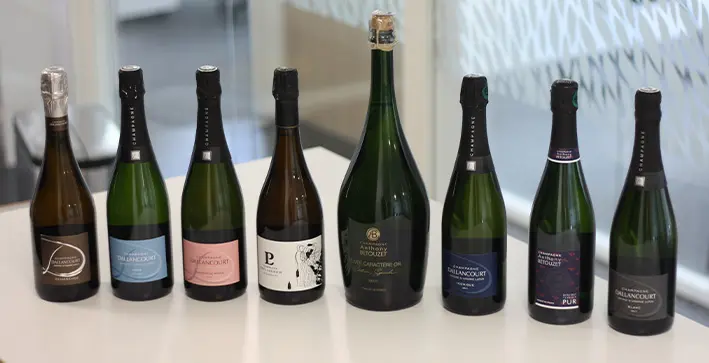 Selected chocolates and spreads
We are happy to provide our customers with a large range of unique chocolate items that can be paired perfectly with champagne and are appropriate for business gifts. To do this, we have worked with our supplier partners to select excellent dishes that are accessible to all. Whether chocolates, spreads or other French gourmet products, you will have a large choice of qualitative chocolates and your customers will love them!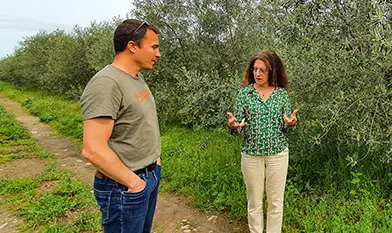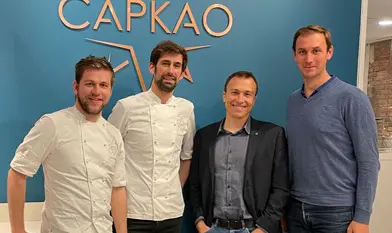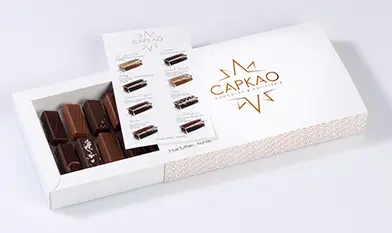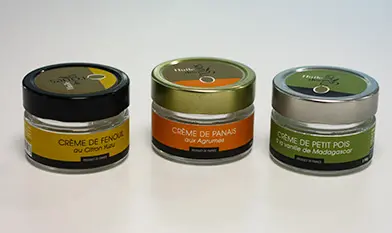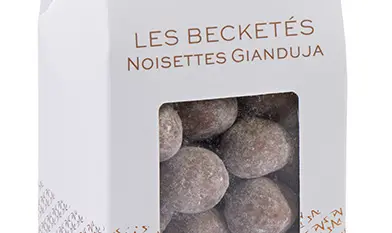 The other accompaniments:
Creating tailor-made packaging and the wedging inside, we can offer different local products that are tailored to your wishes. Whether it's confectionery, truffles, condiments, goodies…
Together, we design a unique personalized corporate gift that resembles you.